Houston, Texas wedding and quinceaneras photographer Juan Huerta is the right choice for your professional photography needs. With his American passport always ready, he can cover your beautiful big day almost anywhere in the world. The artist holds a BA in Art and valid, up-to-date Texas licenses and certifications in the fields of Fine Arts Education and Technology Applications. With almost 20 years in the industry and hundreds of covered events under his belt, he is the trained and experienced professional meant to provide photography for your once-in-a-lifetime, unique party, event celebration. US Passports Always Ready! Available worldwide!
JUAN HUERTA (BA in Art)
Certified Texas Fine Art Specialist & Technology Applications Instructor
THE ARTIST
Juan Huerta, (Google+) is passionate about memories, and capturing them for you in the most artistically possible way is one of his many creative obsessions. As an artist, Juan Huerta is an avid painter and his ink drawings are part of very selective collections. Nevertheless, photography has been always one of his biggest creative passions and we are very lucky he is dedicating his many talents to photograph memorable events for couples, quinceaneras and entire families.
SKILLS
Photography & Videography latest equipment and gadgets
Photography & Videography Processing & Editing Software
Animation & 3D Rendering
Web Development & Platforms
Communication (Fluent English/Spanish)
Broadcasting TriCaster Technology
Fine Arts & Art History Specialist
As a wedding photographer, Juan Huerta has received the prestigious WeddingWire Couples' Choice Awards®. Recipients represent the top five percent of wedding professionals on WeddingWire who demonstrate excellence in quality, service, responsiveness, and professionalism. Learn more »
"Always elegant, always with a smile on his face and always willing to help out and make your pictures be the best! Thank you, Juan Huerta for all your hard work, talent and dedication! Blessings!"
Memories are Everything
A fleeting moment can be captured for an eternity through photography. By the time your event celebration is over, the only remaining, tangible thing of such meaningful gathering are those captured moments we treasure forever. Allow me the honor of eternalizing your loved ones expressions the first time they see the beautiful bride in her gown, that first kiss, first dance…allow me to artistically bear witness and let you have the most wonderful, palpable memoirs from your once-in-a-lifetime event.
Quinceañeras Gallery by Juan Huerta Photography is Houston premiere destination for families and quinceaneras looking for the best XV, most upscale, high-end quinceaneras pictures and albums for your 15 birthday party celebration.
Quinceañeras Gallery by Juan Huerta Photography, el fotógrafo que todas las familias quieren en Houston, Texas!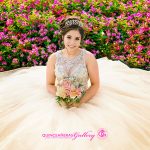 "—Oh mother, these pictures are so beautiful I want to cry! I love them!"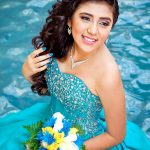 "—Wow, the best quinceanera photography in Houston!"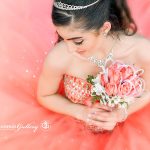 "—Thank you so much for my amazing XV pics! I loved them all!"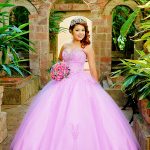 "—You all did such an amazing job! Thank you so much!"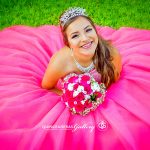 "—Juan, how beautiful is your work. Thank you!"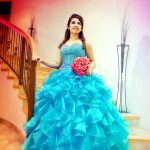 "—Thank you for making it so much fun. Loved my XV pics!"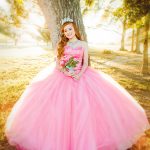 "—Love them all! Can you take my senior pictures in a couple of years?"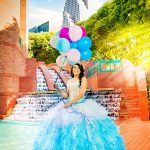 "—Awesome pictures! We'll be in touch I want to be a makeup artist!"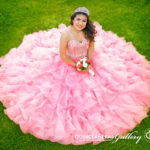 "—I had such a great time! Thank you for the beautiful memories!"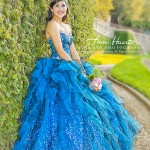 "—Definitely stand out from all we see out there. That's why we chose you!"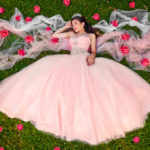 "—I wanted something artistic and you delivered! Thank you!"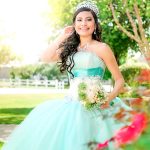 ★★★★★
"—Like out of a quinceanera catalogue or magazine! You are the best!"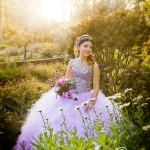 "—You captured exactly the look I wanted for my pictures! Thank you!"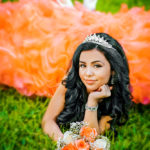 "—We looked, but nothing compares to your work. Simply amazing!"
GIVING BACK
As a Texas certified Fine Arts specialist, Juan Huerta still teaches and mentors future creative and media specialist students of all ages
PROFESSIONAL LIABILITY INSURANCE
As a true professional, Juan Huerta carries the professional and general liability insurance coverage that will guarantee your peace of mind at the event. More and more upscale venues are now asking their vendors to carry such type of professional financial responsibility certificates, and Juan Huerta's professional and general liability insurance policy numbers and certificates are available to clients and venues for verification.